We supply and install the latest TPLink Wireless Networks for small to medium sized businesses. These include indoor and outdoor access points.
TPLink Omada Business Wi-Fi
With the growing reliance on smartphones for everyday activities, Wi-Fi has the power to play an important role in the average customer's shopping experience. When a brick-and-mortar retailer offers free Wi-Fi, customers are able to explore, discover, and buy more during each visit. TP-LINK's Auranet Wi-Fi Solution allows you to create a modern and compelling in-store experience for all of your customers.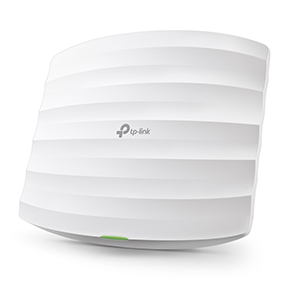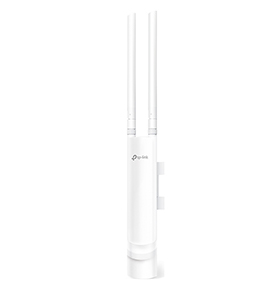 TPLink Omada devices are equipped with enterprise-class chipsets and support advanced software functions, including Airtime Fairness, Band Steering, and Load Balancing, which maximize overall network performance in high client density environments. With access to free Wi-Fi, customers can download their favorite store's mobile app to quickly find the merchandise they are searching for and discover similar products that they may be interested in. They can also check pricing information online and make quick purchase decisions. Moreover, convenient Wi-Fi encourages customers to remain in the mall for longer, generating additional opportunities for sales and social media check-ins.
Key Features:
Simultaneous 300Mbps on 2.4GHz and 867Mbps on 5GHz totals 1200Mbps Wi-Fi speeds
Omada EAP Controller Software lets administrators easily manage hundreds of EAPs
Support Power over Ethernet(802.3af) for convenient and affordable installation
Captive portal provides a convenient method for guest authentication
Band Steering Automatically moves dual band devices onto the wider 5GHz band for faster connections
Dual Band Gigabit Ceiling Mount Access Point
External Access Points
Rate limit on per SSID to restrict the bandwidth of each client
Load balance ensures large numbers of users have smooth network experiences in high density business networks
Access Control restricts or only allows the client to access the specified network segment
Multi-SSID divides multiple wireless network for different users
Qos function gives video and voice streams higher priority to promote smoother performance for video and voice services
Multiple operating modes including managed AP and standalone AP satisfy different application conditions
Omada app allows remote monitoring and management via the Cloud
Wireless System Monitoring
As part of the Wireless solution we can provide a full monitoing system run via an onsite server or Cloud controller. This can then be managed via a web protal or mobile app.